Hannibal Buress (born 1983) is a United States actor, comedian, writer and producer who played Kevin Sable (one of the tag-playing friends) in the 2018 movie Tag.
Chiefly famous for his stand-up routines, Buress started performing comedy while attending university. Since 2012, he has co-starred The Eric Andre Show, which is included in Cartoon Network's adult-oriented nighttime programming block. Buress has also featured as the pediatric dentist Lincoln Rice on Comedy Central's sitcom Broad City since 2014.
Short facts about Hannibal Buress
Name: Hannibal Amir Buress
Born: In Chicago, Illinois, United States on 4 February, 1983
Years active: 2009 – present
Background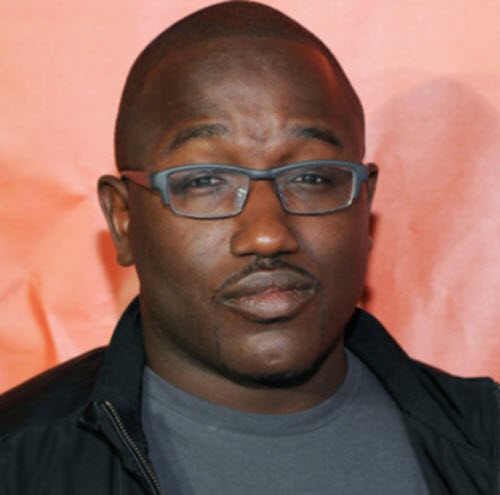 Hannibal Buress was born in Chicago in 1983, to John and Margaret Buress. Margaret was a teacher and John worked for the Union Pacific Railroad. They named their son Hannibal after the Carthaginian General Hannibal Barca, widely hailed as one of the greatest military commanders in history. (In his stand up routines, Buress have told stories about women turning him down after associating his name with fictional serial killer Hannibal Lecter.)
Buress grew up in Austin, a neighborhood located in Chicago's West Side section.
He graduated high school from Steinmetz College Prep, a school located within Chicago's Northwest Side. After high school, he enrolled at Southern Illionois University Carbondale, but left to pursue a career before attaining any degree there. At university, his resident advisor was Michael W. Eagle, today known as Open Mike Eagle.
Film career
Buress played Coach Wilson in the movie Spider-Man: Homecoming (2017). When it was time for the movie to premieer, he hired a lookalike to attend the event in his place.
In the 2018 comedy Tag, Buress plays Kevin Sable – one of the men involved in a long-running annual game of tag.
Comedic career outside the film business
Buress started his stand-up career at open mic events in 2002.
He used to host a weekly stand-up comedy show at The Knittig Factory in Brooklyn, New York City. In 2012, he performed at the Secret Policeman's Ball at Radio City Music Hall in New York City.
Examples of TV shows where he has made appearances are the FX sitcom Louie, and various Comedy Central programs such as The Awkward Comedy Show, Live at Gotham, and John Oliver's New York Stand-Up Show. He has made guest appearances in numerous well known late night talkshows, including Totally Biased with W. Kamau Bell, Late Night with Jimmy Fallon, The Tonight Show Starring Jimmy Fallon, Russel Howard's Good News, Late Show with David Letterman, Jimmy Kimmel Live, and Conan.
The Eric Andre Show
The Eric Andre show on the Cartoon Network is hosted by Eric Andre and co-hosted by Hannibal Buress.
Buress as a writer
Buress has been a writer for Saturday Night Live (2009-2010), and for the NBC comedy series 30 Rock (2010).
Stand-up comedy albums
Buress released his first stand-up comedy album My Name is Hannibal in 2010. It was followed by his second album Animal Furnace in 2012.
Podcast
In 2016, Buress launched his podcast Handsome Rambler.
The Bill Crosby sexual assault cases
Buress was instrumental in helping the rape and sexual assault allegations against Bill Cosby become more widely known. In October 2014, he referenced the accusations against Crosby in a stand-up routine that became viral, after which many women came forward with their stories, and notable journalists started investigating the cases and how Cosby had managed to maintain his wholesome image despite more than a decade of sexual abuse accusations. On September 25, 2018, Cosby was sentenced to three to ten years in state prison after being found guilty of three counts of aggravated indecent assault .