Jake Johnson (born 1978) is a United States actor and comedian, who played Randy "Chilli" Cilliano in the 2018 movie Tag.
Johnson is chiefly known for his role as Nick Miller in the sitcom New Girl, which aired on Fox in 2011-2018. In the computer-animated 2018 movie Spider-Man: Into the Spider-Verse, Johnson voiced the 38-year-old jaded Peter Parker/Spider-Man.
Other examples of films that Johnson has appeared in are Paper Heart (2009), Get Him to the Greek (2010), Safety Not Guaranteed (2012), 21 Jump Street (2012), Jurassic World (2015), and The Mummy (2017).
Short facts about Jake Johnson
Name: Mark Jake Johnson Weinberger
Born: In Evanston, Illinois, United States on May 28, 1978
Years active: 2006 – present
Background
Johnson was born in Evanston, a northern suburb of Chicago. His father, Kein Weinberger, was of Ashkenazi Jewish ancestry, and owned a car dealership. His mother, Eve Johnson, was a of English, Irish and Polish Catholic ancestry, and worked as an artist making stained glass windows.
Johnson was given his first name Mark in honor of his maternal uncle who died in the motorcycle accident the year before Johnson was born.
Johnson grew up with two older sibblings; his brother Dan and his sister Rachel.
When Johnson was two years old, his parents divorced and Eve Johnson raised the three children as a single mother. While in highschool, Johnson began using his mother's surname Johnson instead of Weinberger. He attended New Trier High School in Winnetka, a village north of downtown Chicago.
Johnson reconnected with his father when he was in his 20s, and has stated in interviews that they have had a close relationship since then.
Iowa City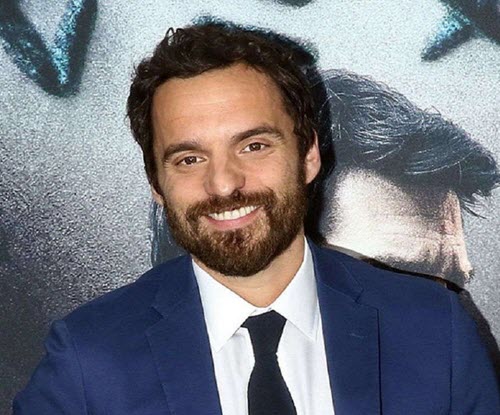 After graduating from New Trier High School, Johnson enrolled at the University of Iowa in Iowa City.
New York City
While studying in Iowa, Johnson wrote a play which got him accepted into the Tisch School of the Arts, a Manhattan-based performance, cinema and media school which is a part of the University of New York.
In 2002, Johnson was awarded the John Golden Playwriting Prize and the Sloan Fellowship for Screenwriting.
His play Cousins was produced by the off-Broadway group The Ensemble Studio Theater.
While still living in New York City, Johnson formed the sketch comedy troupe The Midwesterners, largely inspired by the HBO sketch comedy Mr. Show with Bob and David.
TV career
After his stint in New York City, Johnson moved to Los Angeles where he worked as a waiter to support himself, but also managed to land a job as a production assistant and doing quite a few smaller roles in TV-shows.
In 2007, he appeared in Derek and Simon: The Show, a 2007 web based mini-show created by Derek Waters, Simon Helberg, and Bob Odenkirk.
His big TV breakthrough came with the Fox sitcom-drama New Girl, where he starred as Nick Miller alongside Zooey Deschanel's character Jess. The series ran for eight season in 2011-2018.
At the time of writing, Johnson is working on the Netflix adult animation series Hoops.
Film career
In 2009, Johnson appeared as director Nicholas Jasenovec in the romantic mokymentary-style comedy Paper Heart, alongside Charlyne Yi and Michael Cera.
Examples of movies in which he had minor or supporting roles in the early to mid 2010s are Get Him to the Greek, Ceremony, No Strings Attached, 21 Jump Street, and Jurassic World.
In Safety Not Guaranteed (2012), Johnson starred in he role of Jeff Schwensen (alongside Aubrey Plaza).
Johnson had the leading role (Eddie Garret, a recovering gambling addict) in the 2017 Netflix comedy film Win It All, a movie for which Johnson co-wrote the screenplay.
In Tag (2018), he played Randy "Chilli" Cilliano, one of the five now-adult friends who have been involved in an annual game of tag since childhood.
In the animated Spider-Man: Into the Spider-Verse (2018), the 38-year-old Peter Parker/Spiderman is voiced by Johnson.
Music video
In 2013, Johnson reunited with his former co-star Aubrey Plaza to appear in the music video for Rouse Yourself, a song by the indie-soul band JC Brooks & the Uptown Sound.
Video games
Since Johnson is playing the character Lowery Cruthers in the movie Jurassic World, he also does the voice for this charater in the 2015 video games "Lego Jurassic World" and "Lego Dimensions".